SaskMLA Websites from Amplify Digital Marketing Corporation
Full-service, personalized MLA websites designed specifically for Saskatchewan Party Caucus members.
Use our Caucus branded templates and helpful production services to get your MLA website launched quickly and kept up to date for your entire term.
Simply provide your MLA photo, a biography, office contact information, your quote or positioning statement, images, and any news or upcoming events you might have. We'll take all of your content and prepare your personalized MLA website for release within 5 business days.
Everything you need for an engaging
Saskatchewan Party Caucus MLA website
Saskatchewan Party Caucus approved website design, colours and typography, personalized to your needs
Your responsive website looks great on computers, tablets, and smartphones - no mobile app required
Profile your name, photos, and biography
Promote your news and upcoming events
Showcase photos from recent events or news items
Connect your social media feeds from Twitter, Facebook and YouTube
Comprehensive Web Services
Includes all setup costs for the creation of your responsive website
Includes website hosting and ongoing content maintenance services for an entire year, just send in your updates for biography, news, events and photographs, we'll do the rest
Includes a free domain name for your website, such as FirstnameLastnameMLA.ca (subject to availability)
Options for email address setup and hosting, using your custom domain, including Gmail and Google Apps! (extra fees apply)
Simplify your accounting with a single annual fee for service
$995.00 plus applicable sales taxes, per year
SaskMLA Website Services provided by:
Amplify Digital Marketing Corporation
1329 Scarth Street
Regina SK S4R 2E7
P: (306) 559-5042
E: saskmla@amplifycorp.com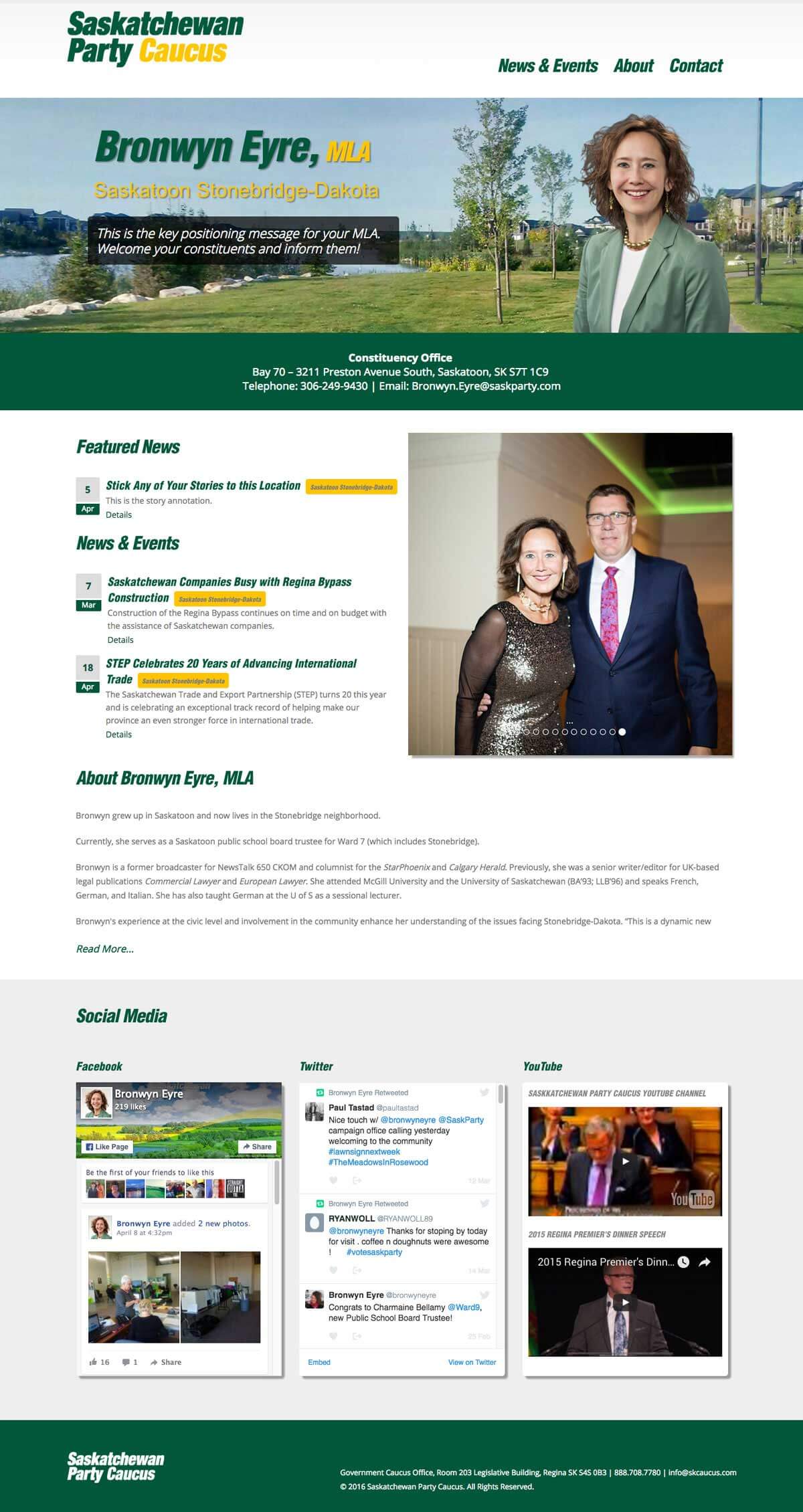 Sample SaskMLA Website - Click for Live Site